Artificial Intelligence's impact on our society and on space exploration is growing, leading to exciting new challenges. Because this affects everyone, we kindly invite all of you to our public lecture where two distinguished speakers will give their view on this. No specific prior knowledge is expected, and it is free of charge.
Time: Wednesday June 27, 18:00-19:30
Location: Auditorium, Aula, TU Delft
Fee: Free of charge
Speakers
Subbarao Kambhampati (Arizona State University)
The Rise of Artificial Intelligence & the Challenges of Human-Aware Planning & Decision Support
Artificial Intelligence enters our everyday lives at an ever increasing pace. I will start by placing this recent progress and heightened expectations of AI in a broader perspective, and identify important open problems, including the need for human-aware AI systems, which are systems that synergistically work together with humans. I will focus on the research challenges in designing human-aware planning and decision support systems, including intent-recognition, proactive support, explicable behavior and the ability to provide cogent explanations. I will share progress on these challenges from our ongoing research on human-AI collaboration.
Bio: Subbarao Kambhampati (Rao) is a professor of Computer Science at Arizona State University, and is the current president of the Association for the Advancement of AI (AAAI), and a trustee of the Partnership for AI. His research focuses on automated planning and decision making, especially in the context of human-aware AI systems. He is an award-winning teacher and spends significant time pondering the public perceptions and societal impacts of AI. He was an NSF young investigator, and is a fellow of AAAI and AAAS. He served the AI community in multiple roles, including as the program chair for IJCAI 2016 and program co-chair for AAAI 2005. Rao received his bachelor's degree from Indian Institute of Technology, Madras, and his PhD from University of Maryland, College Park. More information can be found at rakaposhi.eas.asu.edu.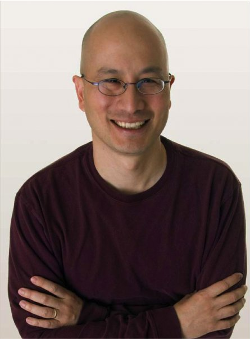 Steve Chien (NASA Jet Propulsion Laboratory)
The Growing Role of Artificial Intelligence in Space Exploration
In the space sector, Artificial Intelligence has already shown considerable success and has the potential to revolutionize almost every aspect of space exploration. I will first highlight several AI success stories: over a dozen years of operations of the Autonomous Sciencecraft on EO-1, the Earth Observing Sensorweb tracking volcanoes, flooding and wildfires, use of Machine Learning to triage enormous data streams in radio (V-FASTR) and visual (i-PTF) astronomy, Automated Targeting onboard the MER and MSL rovers (AEGIS), and many more. In the talk, I will describe the used AI technologies and their unique capabilities. I will then discuss ongoing efforts in current projects such as the M2020 rover project. AI is critical in future efforts to search for life beyond Earth: a Europa Submersible to hunt for life on under-ice oceans of Europa, and an interstellar mission to explore distant solar systems.
Bio: Dr. Steve Chien is a Senior Research Scientist at the Jet Propulsion Laboratory, California Institute of Technology where he leads efforts in autonomous systems for space exploration. Dr. Chien has received numerous awards for his research in space autonomous systems including: NASA Medals in 1997, 2000, 2007, and 2015; he is a four time honoree in the NASA Software of the Year competition (1999, 1999, 2005, 2011); and in 2011 he was awarded the inaugural AIAA Intelligent Systems Award. He has led the deployment of ground and flight AI software to numerous missions including the Autonomous Sciencecraft/Earth Observing One, WATCH/Mars Exploration Rovers, Earth Observing Sensorwebs, IPEX, and ESA's Rosetta.
This lecture is supported by the TU Delft Robotics Institute.